Windows has been one of the most popular operating systems for laptops and computers for several decades.
Windows OS has even made it to ATMs and Billboards with Windows XP still being used on these machines.
In past there have been windows phones in the past but not anymore. Now if you need to run windows on your Android Phone you may need to install a windows pc emulator for android.
Windows Emulator for android Phones is not a new concept. It started as developers trying to run Windows apps on Android devices or to get windows like start menu, and design on their phones.
Even though new android phones are packed with powerful CPUs, chipsets, and hardware running Windows OS on Android is a tough job to do.
Most of the advertised windows emulator for android in the market are actually windows simulators and not an emulator.
In this article, we have gathered a list of the Best Windows PC Emulators For Android.
---
Best Windows PC Emulator For Android Phones
1. Limbo PC Emulator
Limbo PC emulator is one of the well-known emulators that allow users to emulate windows on android.
Limbo is an open-source emulator based on QEMU.
Using the Limbo PC emulator, you can easily run Windows 10, 7, and 8 on your android phone.
Download Limbo PC Emulator
---
2. JPCMSIM
JPCSIM Computer Simulator allows users to learn how to install various operating systems on an Android phone using OS images.
The emulator is ideal for running Windows 7 on Android smartphones and is also considered to be one of the best windows 10 emulator for android. The developers claim that the emulator is ideal for educational and learning purposes.
Other than Windows 7 JPCSIM is ideal to run any OS between MS-DOS to Windows 10.
You can see and configure everything from the BIOS to the desktop of an OS using JPCMSIM.
Download JPCMSIM
---
3. Bochs PC Emulator
The Bochs Windows Emulator, which pronounces like "Box" is an open source IA-32 (x86) PC emulator written in C++. It can run MS-Dos, Windows 98, 2000, and Windows XP.
This windows emulator can run many basic applications that don't require higher RAM or processing speed.
Bochs can be compiled to emulate many different x86 CPUs, from early 386 to the most recent x86-64 Intel and AMD processors. It can also run Linux and other Linux-based OS.
Just like other PC emulators, one of the main reasons we haven't heard about it is because it's a 2014 app. The developer hasn't updated it for a long time and the Bochs emulator can be taxing on low-end android phones.
Download Bochs Emulator
---
4. Win7 Simu
Even though it's a simulator, we have included it because this app allows users to operate Windows 7 on android phones. Win7 Simu provides a Windows experience on even low-end android phones.
Once installed, It starts with the windows 7 boot screen and login. We can see the whole windows 7 explorer right on your phone. With my computer, start menu, taskbar, calculator, and even command dos.
It also allows users to play music with a windows media player and surf the internet with internet explorer on android phones.
If anyone just wants to use windows 7 on their phone for fun, this windows emulator on android is the best option.
Download Win7 Simu
---
5. Project Renegade
Project Renegade is something new that pushes the boundaries of windows emulators for android. This is a still-in-progress project and it allows users to operate Windows 11 on android phones.
One of the best things about this PC emulator android is that users can play AAA games on it like far cry and others. It does not just run windows on your android phone, but it can perform all the tasks just like a PC.
With so much potential to become the best windows 11 emulator for android, it also has some issues. It is really hard to install windows 11 on your android phone with Project Renegade.
Also, it supports a limited number of high-end flagship variants of smartphones like Xiaomi, Oppo, and Vivo phones.
Download Project Ranagade
---
6. Wine
Next on the list of best Windows Emulators For Android, we have Wine. Wine is not exactly an emulator. Using Wine you can run several Windows applications on your smartphone.
In addition to Android, Wine works on several POSIX-compliant operating systems, such as Linux, macOS, & BSD. Wine uses a completely different emulation approach as the OS translates Windows API calls into POSIX calls on-the-fly.
This means the emulator can run flawlessly even on low-end Android smartphones. You can download and install Wine from the official website of Wine.
Download Wine
---
7. Win 98 Emulator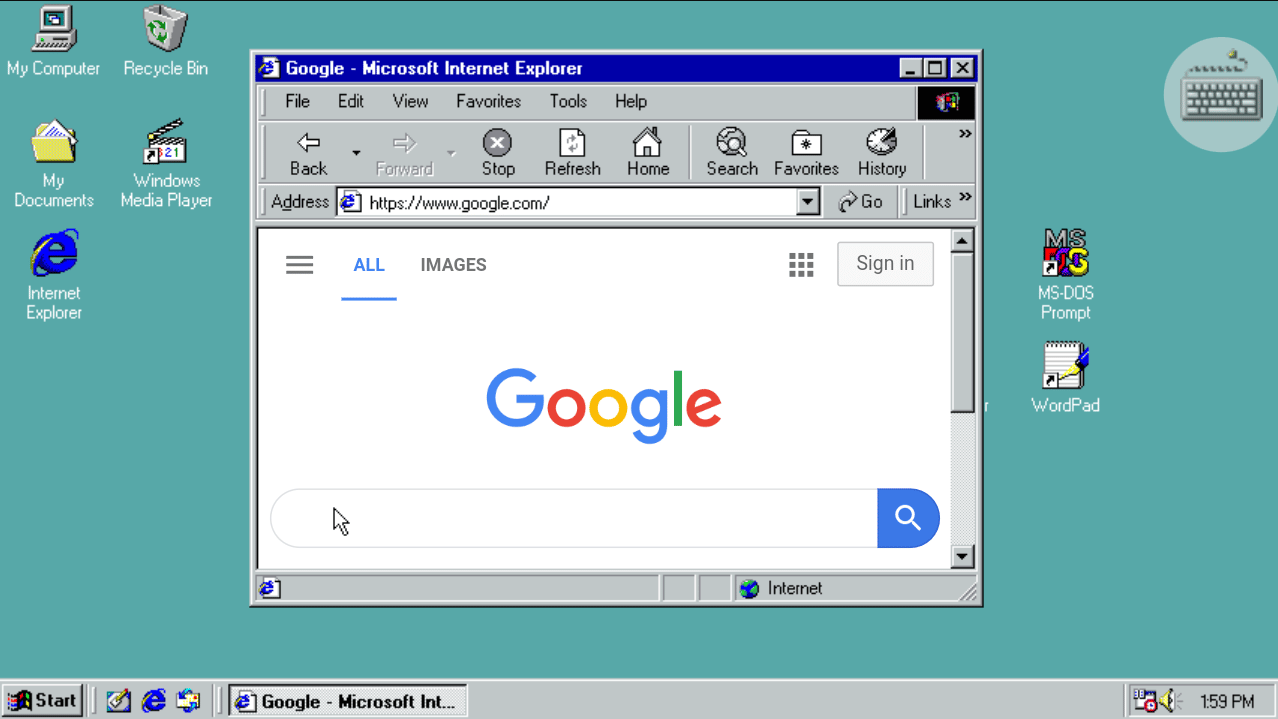 Last on the list we have the Win 98 emulator. As the name suggests, this emulator can help you emulate Windows 98 on any android device.
Using the emulator you can run some basic Windows programs like Paint, Windows Media Player, Notepad,  and many more. Furthermore, you can even play classic Windows games like Minesweeper, Solitaire, Spider Solitaire, or FreeCell on this emulator.
Download Win 98 Emulator
8. WPR emulator
WPR emulator is still in the early stage of its development.
The alpha version of this windows emulator was able to run some 15 XNA games on android phones.
This emulator can emulate windows phone 7 and windows phone 8 games on an android phone.
WPR uses Vulkan to run XNA games.
Download XPR emulator
---
What Is Windows Emulator For Android?
Windows emulator for android is a software or program that emulates the Windows operating system on Android. In simple words, it will allow running windows OS on an android phone.
---
FAQ For Windows PC Emulator For Android Phone
Is It possible to run Windows OS on an Android Phone?
Yes, it is possible with a Windows emulator for android. Microsft provides the ARM version of windows and android phones are also based on ARM processors. That's why some Windows ISOs can be installed on your phone.
What Is The Best Windows Emulator For Android?
Limbo PC Emulator is one of the best windows emulators for android. It allows users to experience Windows on their smartphones in a limited capacity.
Can We Run windows 7 On Any Android Phone?
Yes, with the help of a Windows 7 Emulator like Win7 Simu, you can run Windows 7 on your android phone.
Can We Run Windows 11 on Android Smartphones?
You can run Windows 11 on an Android smartphone using Project Renegade. While it is still in development project it can run windows 11 on some flagship phones.
---
CONCLUSION
We have tried and tested many Windows emulators for android but most of them hardly run.
Some of them are just simulators and others are just projects in development. However, some of the emulators are the real deal that can make your android phone run windows.